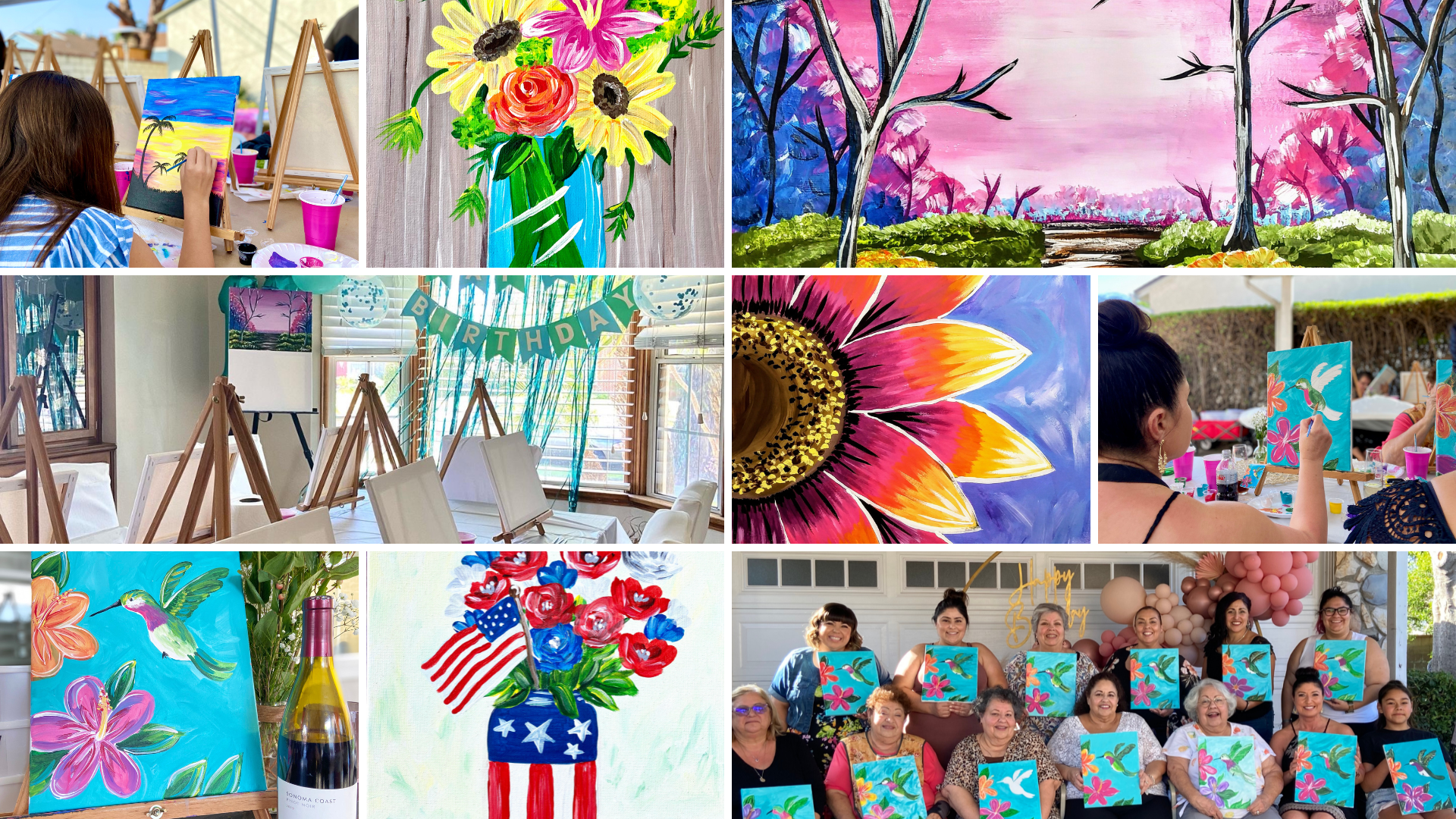 For a local event we have a requirement of a minimum of 10 participants to book a paint party. To reserve the event date, I need a minimum of $225 non-refundable payment. Final payments for all participants have to be made 7 days before the event date or on the day of the event. If the host wants to change the event date to a different date, it may only be accommodated if there is availability, changes to an event date can only be made once. If the host wishes to cancel a reserved event it should be done at least a week prior to the event, since materials need to be purchased. 
Deposits
Deposits are non-refundable. If the host wants to change the date it is not guarantee that date will be available. If the host cancels the paint party there is no refunds. If Bliss Artz cancels a private paint party due to bad weather or unforeseen circumstances you will receive 100% refund for canceled events by Bliss Artz.
 Send email to [email protected] or  Click Here. for booking and more info.